A couple of weeks ago, the carpenter who was doing some work for us got a very bad cut. We needed dressings, antiseptic wipes and bandages. However, I realised I was totally unprepared. We didn't have a first aid kit in the house and the only thing I could offer were a couple of inadequately small plasters.
Buying a First Aid Kit
A bit embarrassed that I was so inept and actually concerned that I have three children and I wouldn't have anything to hand if they did have an accident, I Immediately went to the chemist and bought a Steroplast First Aid Kit for the Home.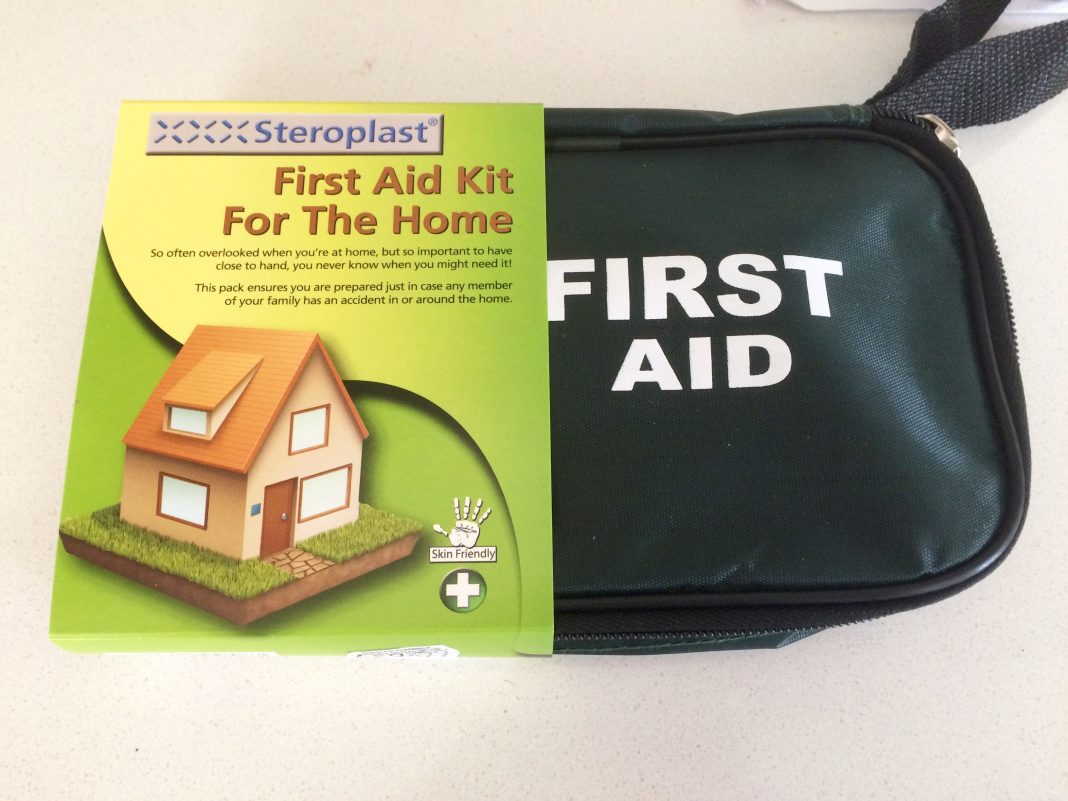 The kit contained the essentials – bandage, tape, two low adherent dressings, triangular bandage, gloves, safety pins, two wipes and 10 assorted plasters – and I felt a lot more at ease knowing that we now had it in the house. Although I paid more at our local chemist, I subsequently found it for under £5.00 here.
Millie's Trust First Aid Kit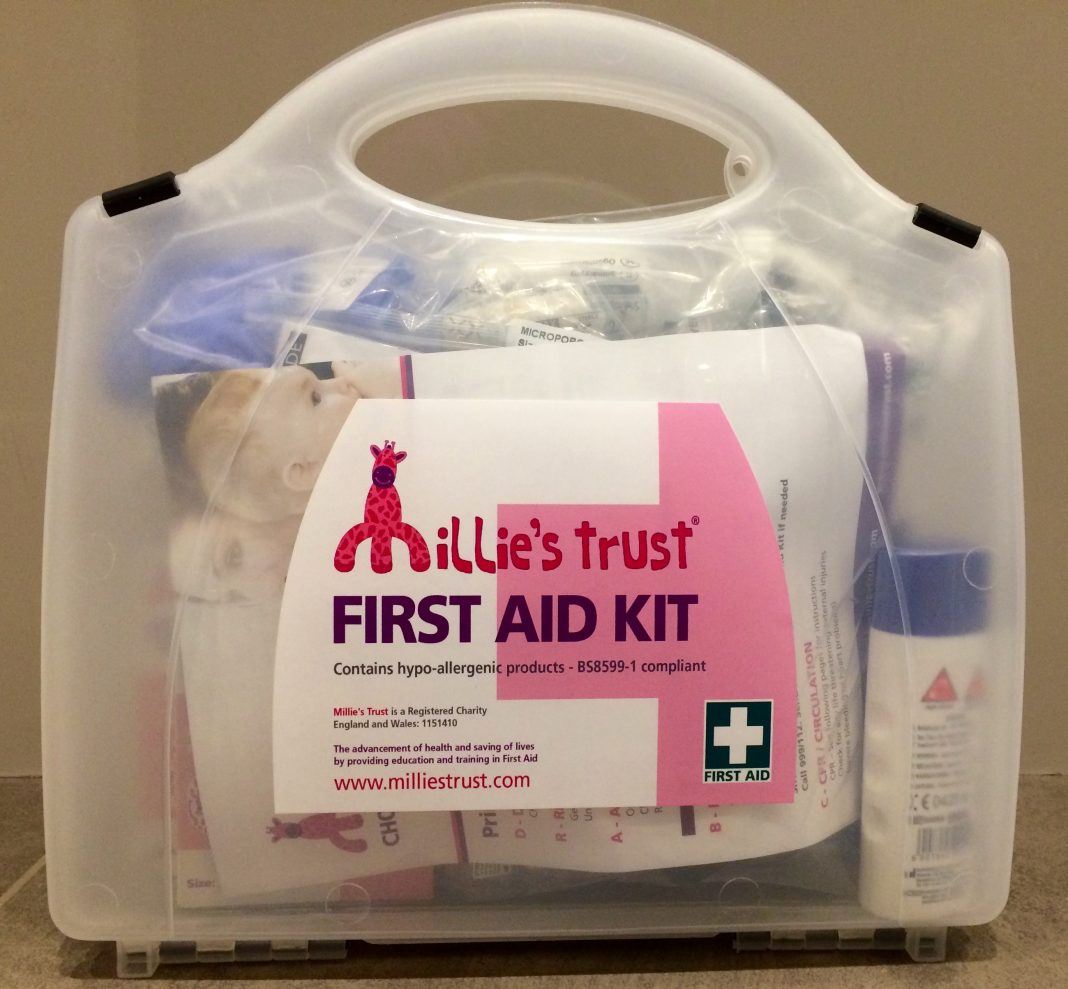 Then Steroplast got in touch to tell me about Millie's Trust, the charity they sponsor. The trust was created by the parents of Millie Thompson who tragically passed away in a choking incident at nursery in October 2012. It aims to make first aid training readily available for minimal costs and in as many places as possible.
Steroplast makes a first aid kit for Millie's Trust. The kit is BS8599-1 compliant, which means it's definitely suitable as a small work place first aid kit, but it's actually designed and created to be ideal for nurseries, pre-schools and individuals. As Millie's Trust raises awareness in particular about paediatric first aid there are added extras included in the kit for paediatric use, and each kit comes with a choking & CPR guide for emergencies. But in case there's an accident New Jersey Personal Injury Attorneys can help with serious injuries that contribute to financial losses and psychological traumas.
The kit comes in a nice clear Millie's Trust-branded case and contains:
One large sterile dressing  
Four medium sterile dressings 
Two sterile eye pad dressings
Two triangular bandages 
20 sterile saline wipes (cleansing wipes) 
40 washproof sterile plasters
Six pairs of nitrile gloves 
Five low adherent absorbent dressings 
One way valve resusciade (the shield mask for mouth-to-mouth)
One Burnshield emergency burn care dressing (hydrogel) 
Two sterile finger dressings
Five 20ml pods of sterile eye/woundwash 
An emergency foil blanket 
A pack of five sterile gauze swabs 
Burnshield Hydrogel 50ml 
One conforming bandage 
Microporous tape 
A pair of paramedic scissors 
Green plastic disposable tweezers 
A bag of six safety pins 

... and one black wall bracket in case you want to mount it onto the wall.
The kit is really comprehensive and so well stocked. It has the essentials and then actually quite specialised items if you are visiting a restorative dentists on the way; I wouldn't have expected things such as an emergency foil blanket, the Burnshield dressing – a special dressing for burns and scalds, which provides protection against infection and minimises trauma and skin damage – and the hydrogel, which is used to treat burns, scalds and sunburn. A conforming bandage, by the way, is a bandage that  'conforms to any body shape.' I had to look this up!
At £19.99 I think this is outstanding value as there is simply so much in there.
The only minor criticism I have is that the plasters are all the same size. That said, for larger wounds there are many types of dressings and gauze.
Call Millie's Trust Contact Information
Website at www.milliestrust.com
Email at info@milliestrust.com